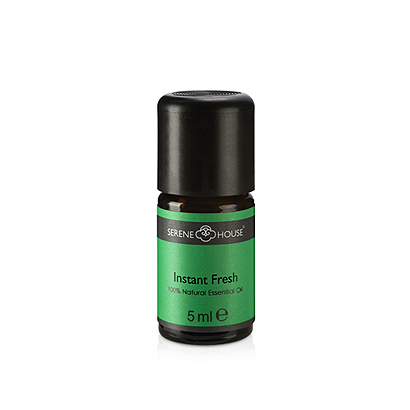 Instant Fresh
Tangy and refreshing, Instant Fresh gives you activating power. The freshness will keep you awake, and the pure clearness inspires and helps to overcome tiredness.

Aroma profile: Invigorating, tangy and increase concentration

Top Notes: Lemon*org, Lime*org, Lemongrass
Middle Notes: Rosemary
Base Notes: Linaloe Wood

Suitable spaces: Living room, bathroom, office, driving, traveling

Best use with SERENE HOUSE Aromatherapy Diffuser, Portable Scent Diffuser or Car Scent Diffuser.