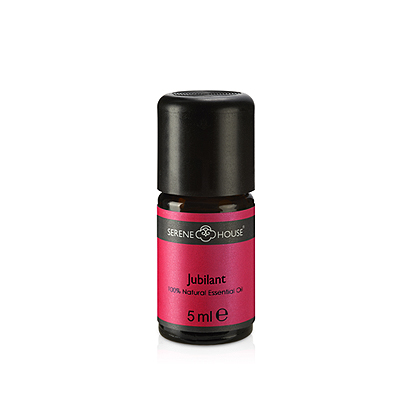 Jubilant
Jubilant is a delicate and fruity scent. Cheerful and gently relaxing, it will transform the room atmosphere as well as your mood.

Aroma profile: Gentle, fruity & uplifts spirits

Top Notes: Orange*org, Mandarin Green*org
Middle Notes: Ginger*org
Base Notes: Honey Extract*org

Suitable spaces: Living room, bedroom, pre-school, traveling

Best use with SERENE HOUSE Aromatherapy Diffuser, Portable Scent Diffuser or Car Scent Diffuser.